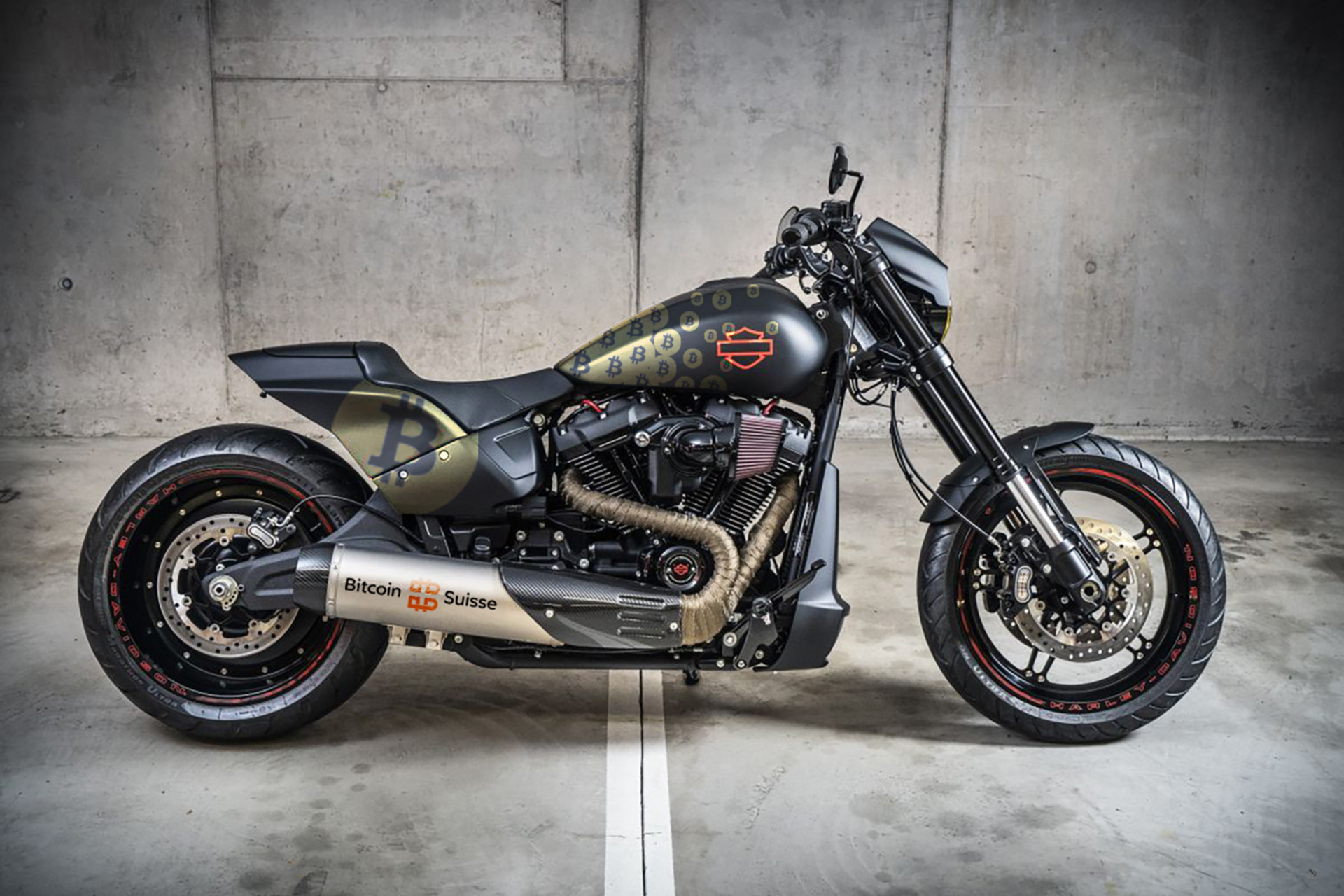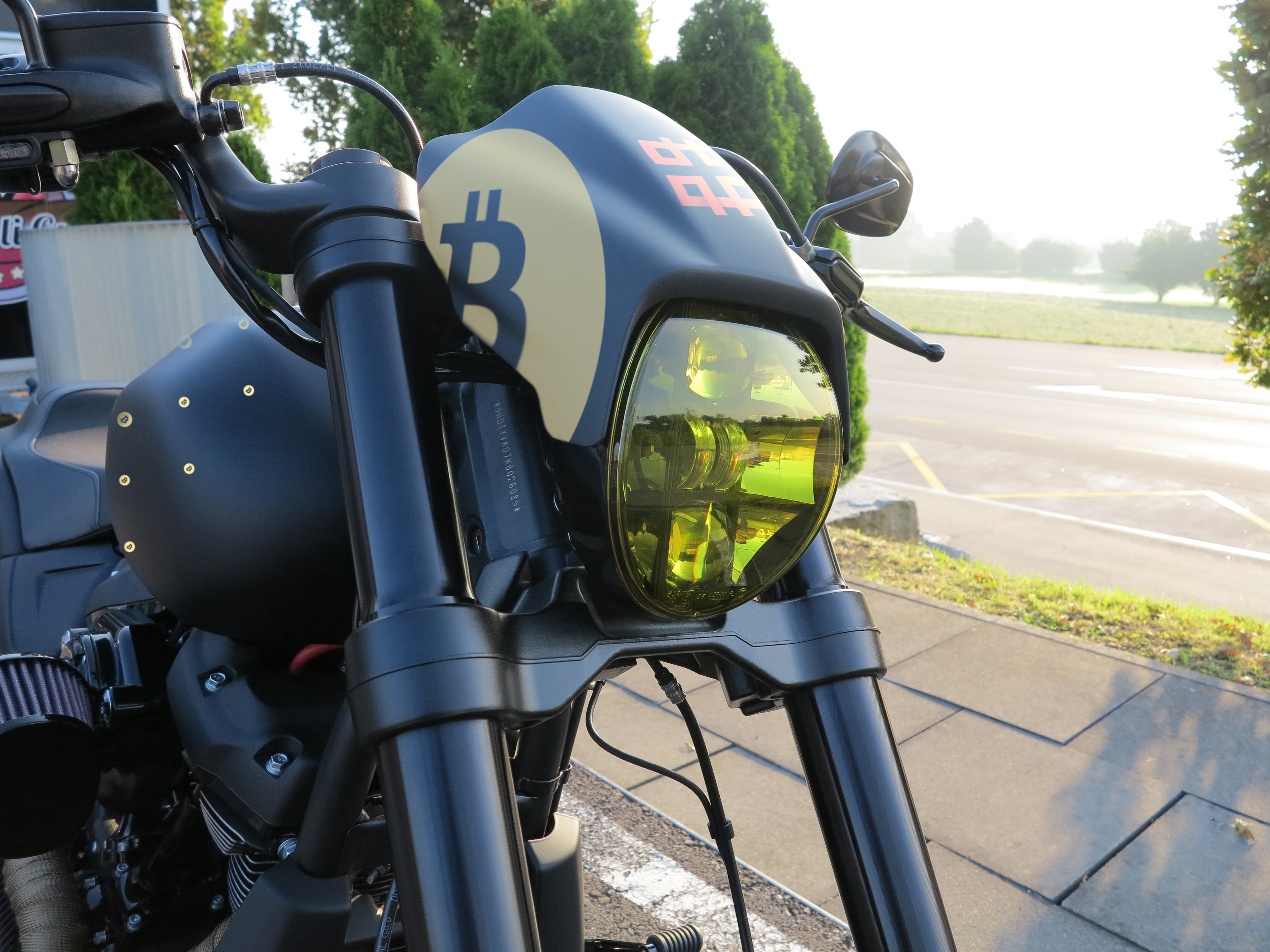 The Bitcoin Bike
The Bitcoin Bike, a Heavily Customized Harley (Cruiser 2020 FXDR 114), was the brainchild of Bitcoin Suisse Founder, Niklas Nikolajsen von Karlshof, as a present to an old friend and former employee.
I was obviously thrilled to design the paintjob and manage the process.
It has since been burning up asphalt in the streets of Zug and on the Highways of Switzerland.